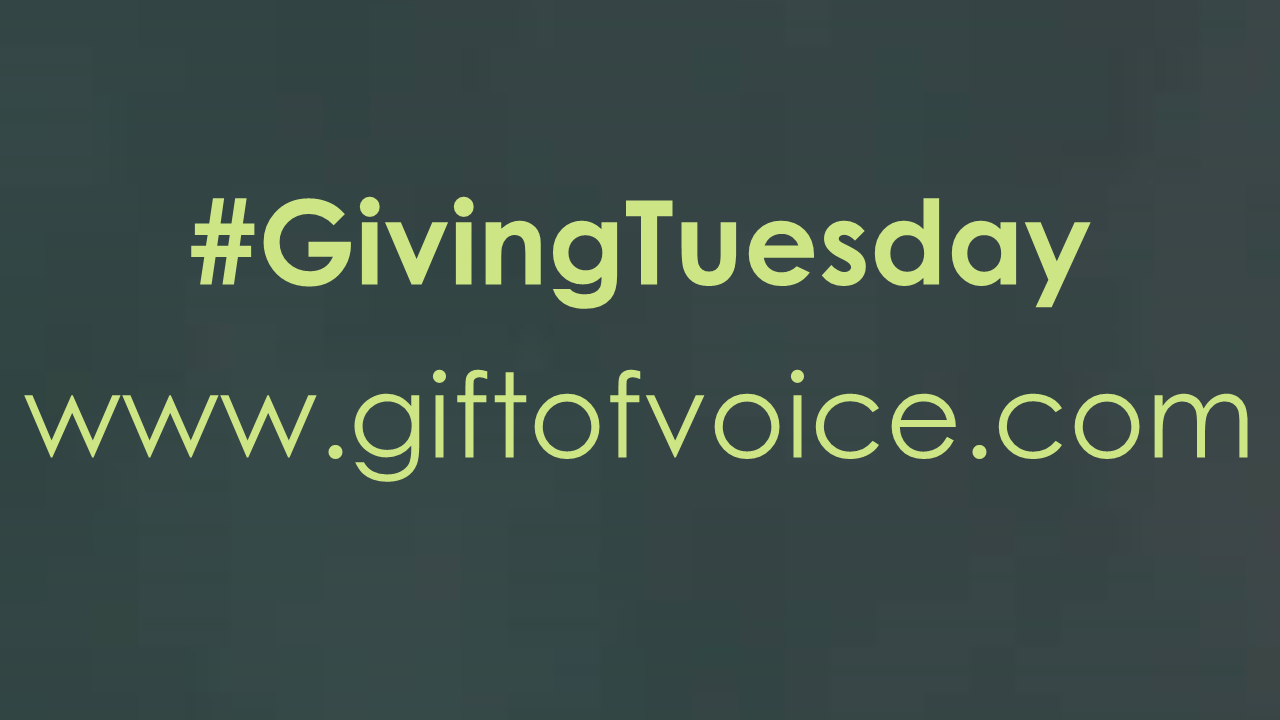 December 1, 2020
Giving Tuesday
Last night, Gift of Voice celebrated our fourth Birthday Banquet. We started the evening with a fun "Happy Birthday" video greeting from the Riverbend Ministerial Alliance. Then we shared our new nonprofit mission statement which was just adopted during our Annual Board of Directors meeting earlier this month.
"Our mission is to influence culture through advocacy, faith and education so that individuals impacted by mental health and legal challenges are embraced and have every opportunity to fully participate in society. "
After that, we reviewed our three priority areas and shared examples of our work in each area. Each example brought back a fond memory.
Recovery Education | Advocacy Support | Christian Spirituality
Our attendees included so many people who have freely given their time and money to Gift of Voice. Some are members of our recovery family including Becky Brasfield, Gloria Centeno, Shirley Davis, Jacek Haciak and Patrick Norris. Some are members of our faith family including Bobbie Aden, Linda Alf and Linda Liebscher. Some have membership in both families and all guests were treasured.
The highlight of the evening was hearing from Manny Mill. Manny was formerly incarcerated and shared a tremendous message on compassion.
"Compassion is the language we need in America today."
"You are the vehicle of mercy."
He referenced the parable of the Good Samaritan, pointing out that the Samaritan financially paid the Inn Keeper to look after him. Manny then asked attendees to financially support Gift of Voice.
If you're seeking a worthy cause on #GivingTuesday, look no further than Gift of Voice. We are the ones who have been beaten, abandoned and left for dead. We are also the good ones who attend to wounds and seek out shelter for our peers. Finally, we are the ones who provide emotional and social safety when people are in between injury and healing.
Click here to give to Gift of Voice.
Thank you!