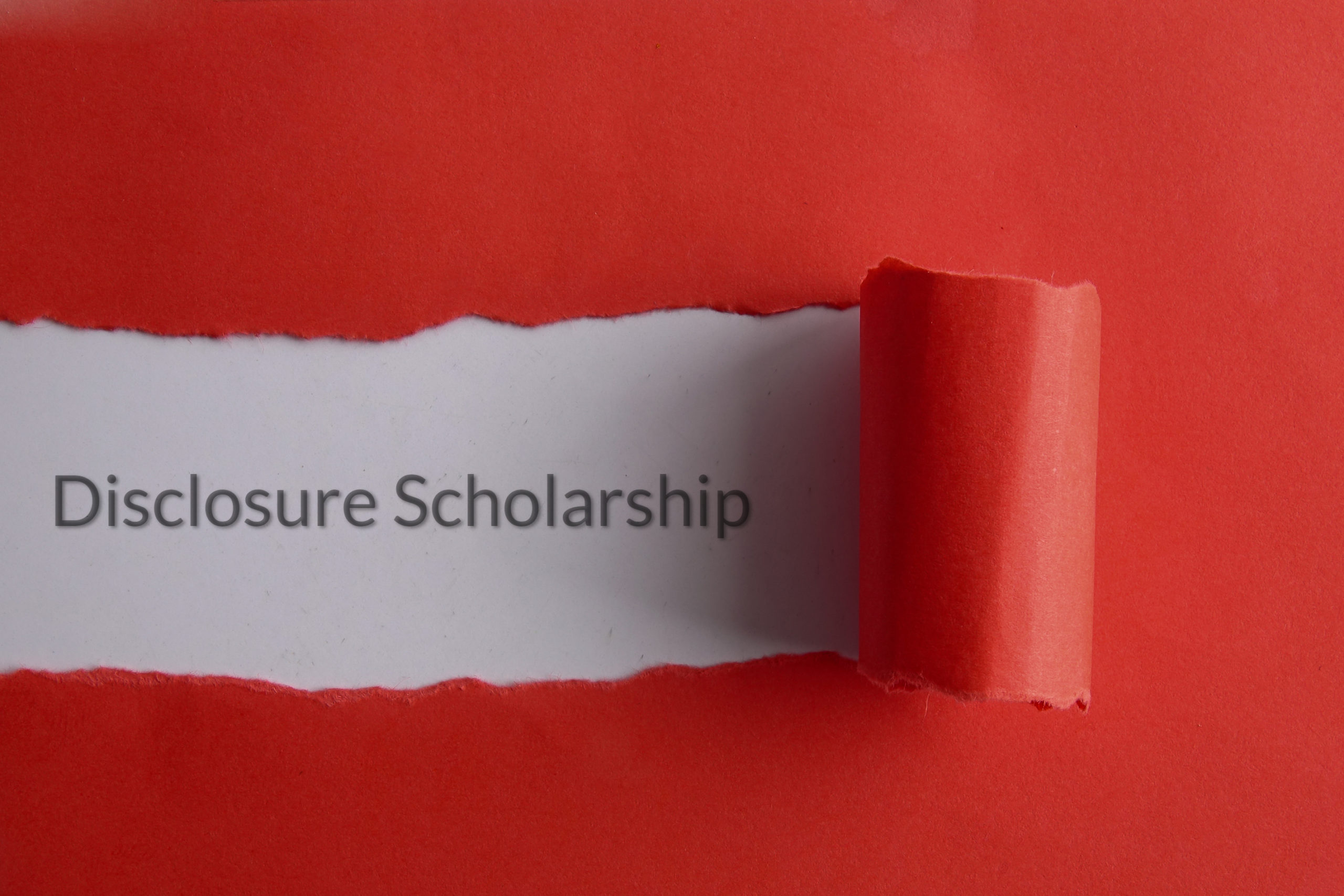 July 15, 2021
Application Questions
Gift of Voice is pleased to announce the application period is now open for the 2022 Disclosure Scholarship. The Disclosure Scholarship was established to encourage and reward students who have publicly disclosed their mental health experiences in ways which positively impact their local community.
If you have questions about the scholarship, please email [email protected] with your inquiry. Answers will be posted on this page through noon (central time) on August 25, 2022. The Disclosure Scholarship recipient will be announced on Friday, September 16, 2022 at our Prevention, Wellness & Recovery Book Fair.
---
2021 Inaugural Disclosure Scholarship Recipients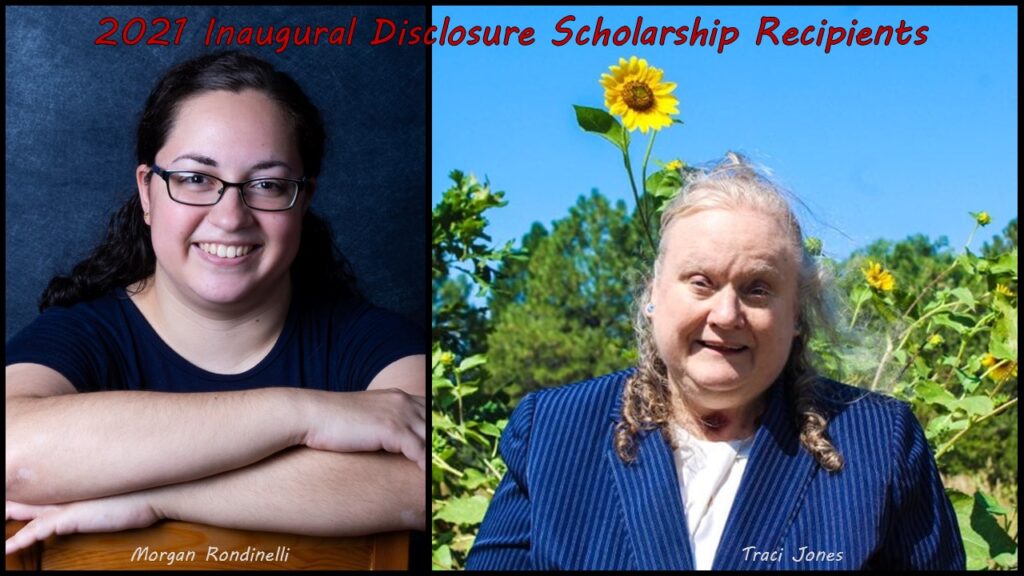 Morgan Rondinelli and Traci Jones became the Inaugural Disclosure Scholarship Recipients in 2021.
Morgan is a graduate student at Western State Connecticut University. Here are a few quotes from her essay:
"A few weeks after being diagnosed, I started my own blog, My OCD Voice. It was a symbol to finally ending my silence, but also a way to give back by helping more people with OCD see themselves in writing….
….I participated in and then directed the Mental Health Monologues. We helped students write monologues about their experiences with mental illness. Then, we all performed on campus. It was incredible to watch these students transform, as the audiences clapped and cried, from ashamed to proud of their stories….
….I wanted a new way to reach people who felt alone with OCD. I had the idea of mailing out encouraging letters. This little idea has turned into an incorporated nonprofit: Not Alone Notes. With our team of volunteer writers and artists, we have sent close to 2,000 personalized notes around the world, and each includes a list of resources. We also send notes in Spanish….
….Not Alone Notes will continue to grow and send hundreds more notes as the years go on, and I will continue to write. My goal is to eventually publish a collection of essays as a book….
…One note, one story can change the world."
Traci is a doctoral student at the Chicago School of Professional Psychology. Here are a few quotes from her essay:
"I want others who have experienced mental health struggles to know through my example that it is possible to live the life you want…
….Lost in a system of medications, temporary detention orders, and professional assessments, for the longest time I did not clearly see a way to a brighter future….
….A spark within me, however, inspired me to break these shackles and pursue higher education to not only help myself, but help others like me….
….I am focusing my PhD dissertation on peer recovery specialists as they go through the certification process and obtaining leadership roles….
….Something I have learned throughout my years is that we are all peers, and we need to support one another."
---