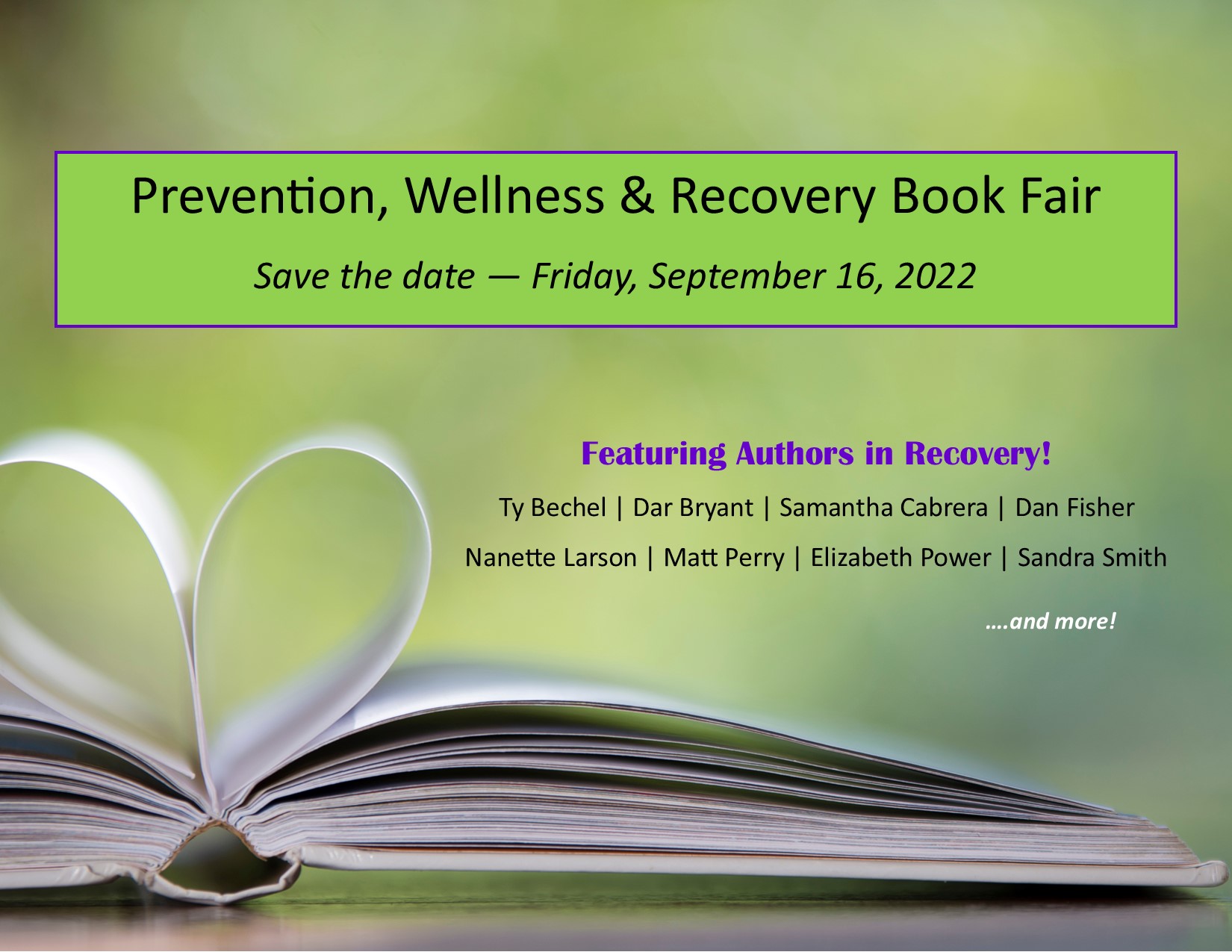 Friday, September 16, 2022 | 1:00pm-9:00pm
Gift of Voice is hosting a "Prevention, Wellness & Recovery Book Fair" featuring Authors in Recovery!
Register today and make plans today to visit our Book Fair. There will be opportunity to dialog with many authors who will be available to talk with you about their mental health and addiction recovery experiences. Bring some cash to purchase books and get a personalized autograph!
Book Fair will be held at Eden Church, 903 North Second Street, Edwardsville, IL.
2022 Author Videos
Many Authors in Recovery who are not able to join us in person have shipped and donated books so that 100% of the proceeds will help fund Gift of Voice's Mental Health Disclosure Scholarship. Here is a brief video of Jim Gottstein reading excerpts from The Zyprexa Papers. Your purchase of his donated book at the Prevention, Wellness & Recovery Book Fair helps fund our Disclosure Scholarship!
---
2021 Author Interviews
July 23, 2021 – The official headlines read "Naomi Osaka lights Olympic cauldron – a symbol of hope to open Olympic Gams Tokyo 2020 in 2021." While the symbol of hope being referenced is most likely the Olympic cauldron, the dates "2020 in 2021" is a symbol of hope during the global pandemic. For persons in mental health recovery, Naomi Osaka is a living symbol of hope for her unapologetic stance regarding mental health accommodations.
As the Olympic Torch was being lit, Julius Mercer – a former Olympic hopeful and friend to Gift of Voice – was featured by Isaac Sandidge's Person First Podcast. Overcoming Life's Hurdles is an in-depth interview about a range of topics including racial trauma, childhood bullying, Olympic dreams dashed, overcoming poverty, mental health and addiction recovery, life after incarceration, etc. You can meet Julius and buy his book at the Book Fair!
---
Shirley Davis runs her own business – Davis Integrated Services – and has authored both multiple books and a blog where you can Learn About DID. A valued member of the Illinois Dignity Coalition, Shirley Davis participates in a few significant statewide planning groups in Illinois. They include the Illinois Mental Health Planning & Advisory Council (IMHPAC), the 988 Key Stakeholder Planning Group and its' Public Messaging Subcommittee.
In this Person First Podcast, Shirley shares about her early childhood experiences with trauma, her subsequent diagnosis of Dissociative Identity Disorder (DID) and misconceptions people have about DID. She speaks candidly about putting memories in the past and current memory challenges. You can speak with Shirley in person at our Prevention, Wellness & Recovery Book Fair on Friday, September 17th!
---
Heather Harris speaks boldly about her Christian faith and mental health struggles in her book entitled "The Love That Will Not Let Me Go" which was authored after the popular hymn. Heather is a daughter, sister, wife, mother and a public school Teacher. After a mental health crisis, she received strong support from her school district/employer.
This 'You Know Jak' podcast interview #22 demonstrates that – despite having a Christian faith, a loving family, strong work ethics and being employed as a Teacher – Heather (and so many others) do not have immunity to mental health challenges. You can listen to Heather's testimony here or join us in person at the Book Fair on Friday, September 17th!
---