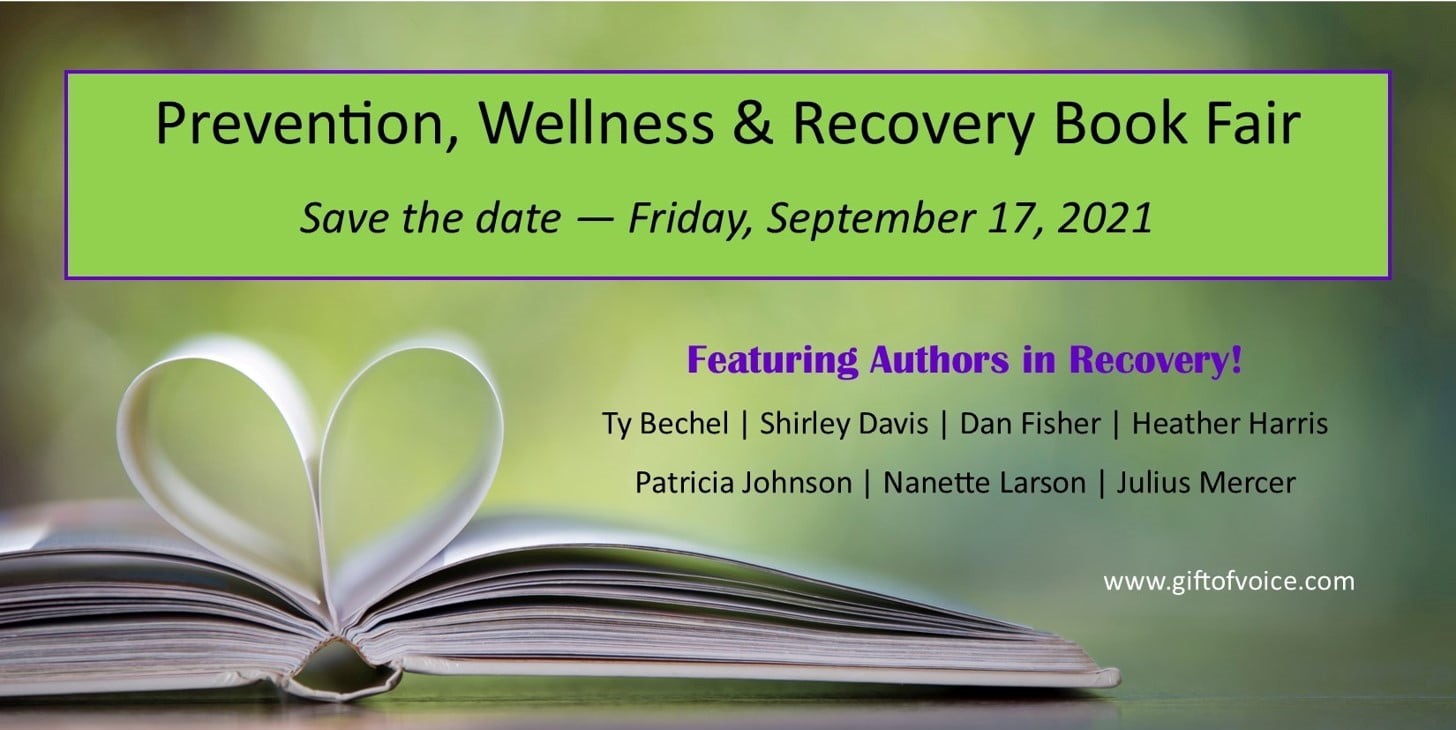 Friday, September 17, 2020 | 1:00pm-9:00pm
Gift of Voice is hosting a "Prevention, Wellness & Recovery Book Fair" featuring authors in recovery!
Mark your calendar and make plans today to visit our Book Fair. There will be opportunity to dialog with many authors who will be available to talk with you about their mental health and addiction recovery experiences. Bring some cash to purchase books and get a personalized autograph!
Book Fair will be held at Eden Church, 903 North Second Street, Edwardsville, IL.
---
July 23, 2021 – The official headlines read "Naomi Osaka lights Olympic cauldron – a symbol of hope to open Olympic Gams Tokyo 2020 in 2021." While the symbol of hope being referenced is most likely the Olympic cauldron, the dates "2020 in 2021" is a symbol of hope during the global pandemic. For persons in mental health recovery, Naomi Osaka is a living symbol of hope for her unapologetic stance regarding mental health accommodations.
As the Olympic Torch was being lit, Julius Mercer – a former Olympic hopeful and friend to Gift of Voice – was featured by Isaac Sandidge's Person First Podcast. Overcoming Life's Hurdles is an in-depth interview about a range of topics including racial trauma, childhood bullying, Olympic dreams dashed, overcoming poverty, mental health and addiction recovery, life after incarceration, etc. You can meet Julius and buy his book at the Book Fair!
---
More coming…