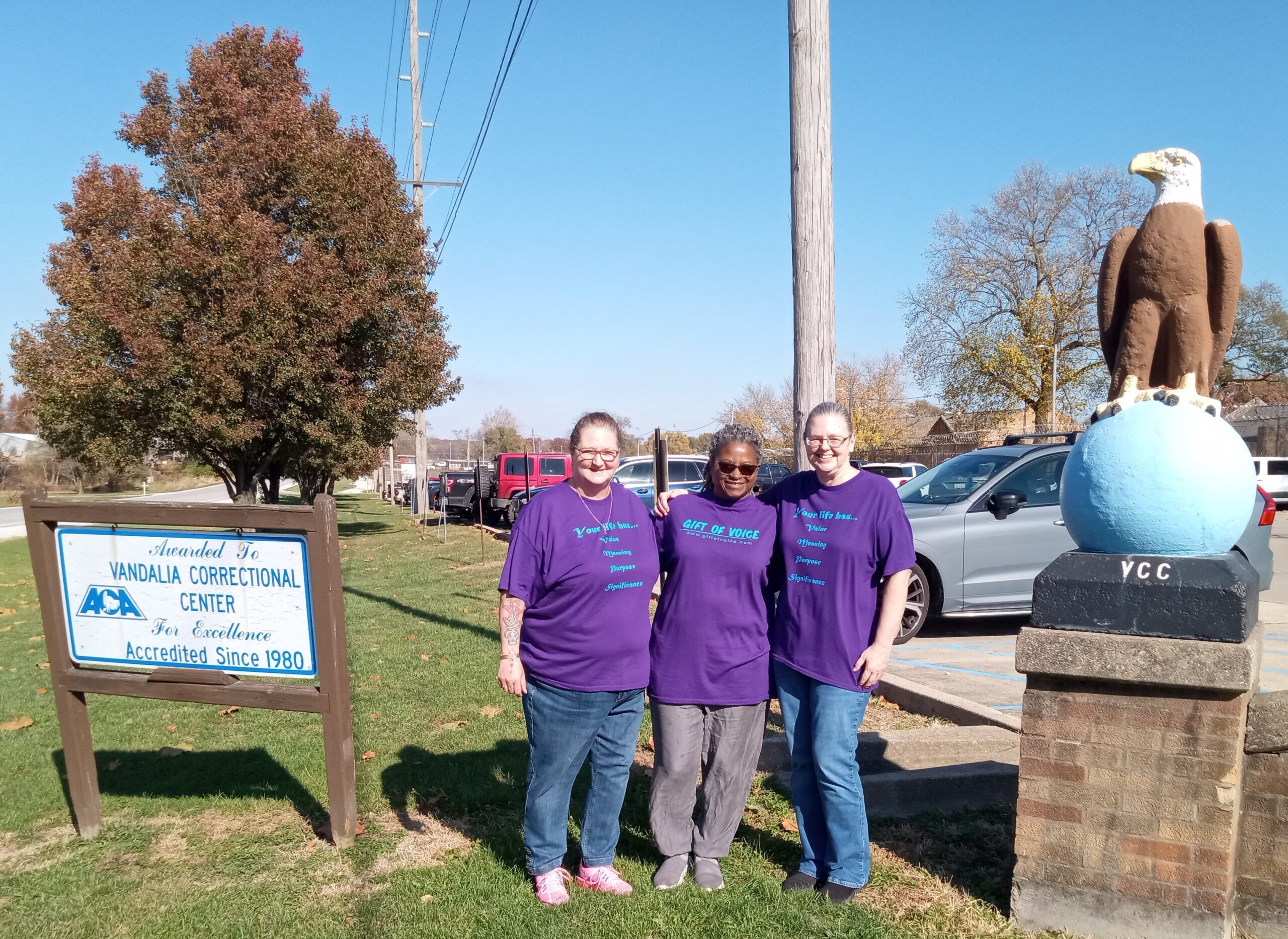 November 8, 2023
Prison Visits
-Photo taken with permission from Vandalia Correctional Center-
Today Ann Marie Stanley, Michelle Tibbs & AJ French participated in the Vandalia Fall Re-Entry Summit. Michelle immediately recognized a man we had met during the Spring Re-Entry Summit. He was eager to come and speak with us and we were glad to see him again. It was a casual conversation that somewhat resembled bumping into a friend at the local grocery store and having a brief exchange. It was normalcy.
The man who delivered the keynote address began by sharing his personal life experiences, including trauma which led up to his incarceration of eight years and how he has recovered. He challenged the men (who will be released within the next six months) to express their feelings, seek out mental health support and become part of a group such as a twelve step program or faith community.
Immediately after his remarks, a man approached Gift of Voice's resource table. When AJ asked him what kind of resources he was seeking – without embarrassment or shame – he simply said "mental health." "Well you've come to the right table!" AJ replied. The next few minutes were spent sharing hope, reviewing information in the Illinois Recovery & Empowerment Handbook and encouraging perseverance.
The morning was spent sharing both mental health and ministry resources. We had opportunity to pray with a few men. One man approached our table and asked Ann Marie if he could pray for us. Yes. What a beautiful blessing and excellent illustration that everyone has something to give and everyone has something to receive. Remember that. People in prison have valuable contributions to make.